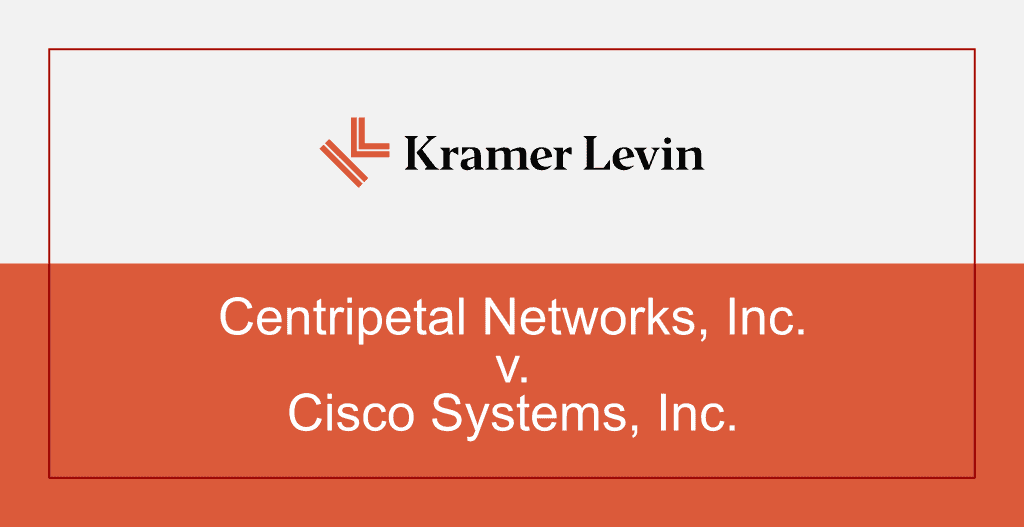 Congratulations to Kramer Levin Naftalis & Frankel LLP and their client, Centripetal Network Inc., on their victory against Cisco Systems Inc. The ruling by Judge Henry Coke Morgan Jr. of the Eastern District of Virginia awarded Centripetal $1.9 billion in damages for the "willful and egregious" infringement of four network security patents owned by Centripetal.
WIT is proud that one of our leading technical experts supported Kramer Levin's efforts.
Read the press release from Kramer Levin. Read the article in Law360.com.