Make no mistake; the regulators have arrived. Driven largely by a slew of crypto-related scandals over the past year—with FTX and the mountain of trouble facing its founder casting a long shadow—federal regulators have been forced to take a hard look at the cryptocurrency industry with expectations of more government oversight and enforcement actions this year.
According to data compiled by Solidus Labs, combined crypto enforcement actions by the SEC, CFTC, and OFAC increased by 50% last year. Among the regulatory bodies identified, the SEC had the highest number of crypto enforcement actions in 2022, and CFTC crypto actions grew by 73% year-over-year. As government agencies and legislators coalesce around investigations into and regulations against potential crypto-related fraud and other financial misconduct, the actions taken thus far look to be just a precursor for what's to come.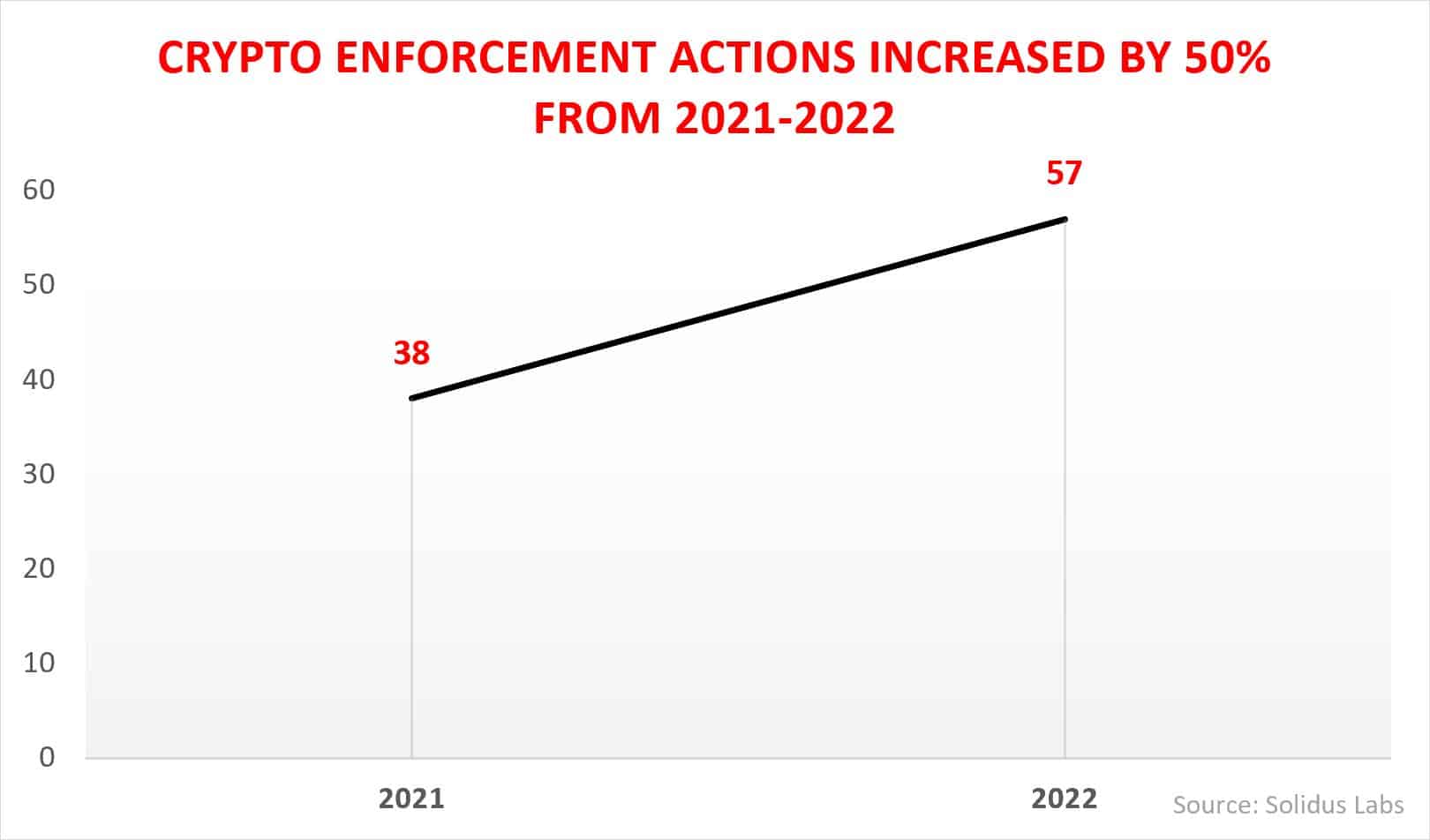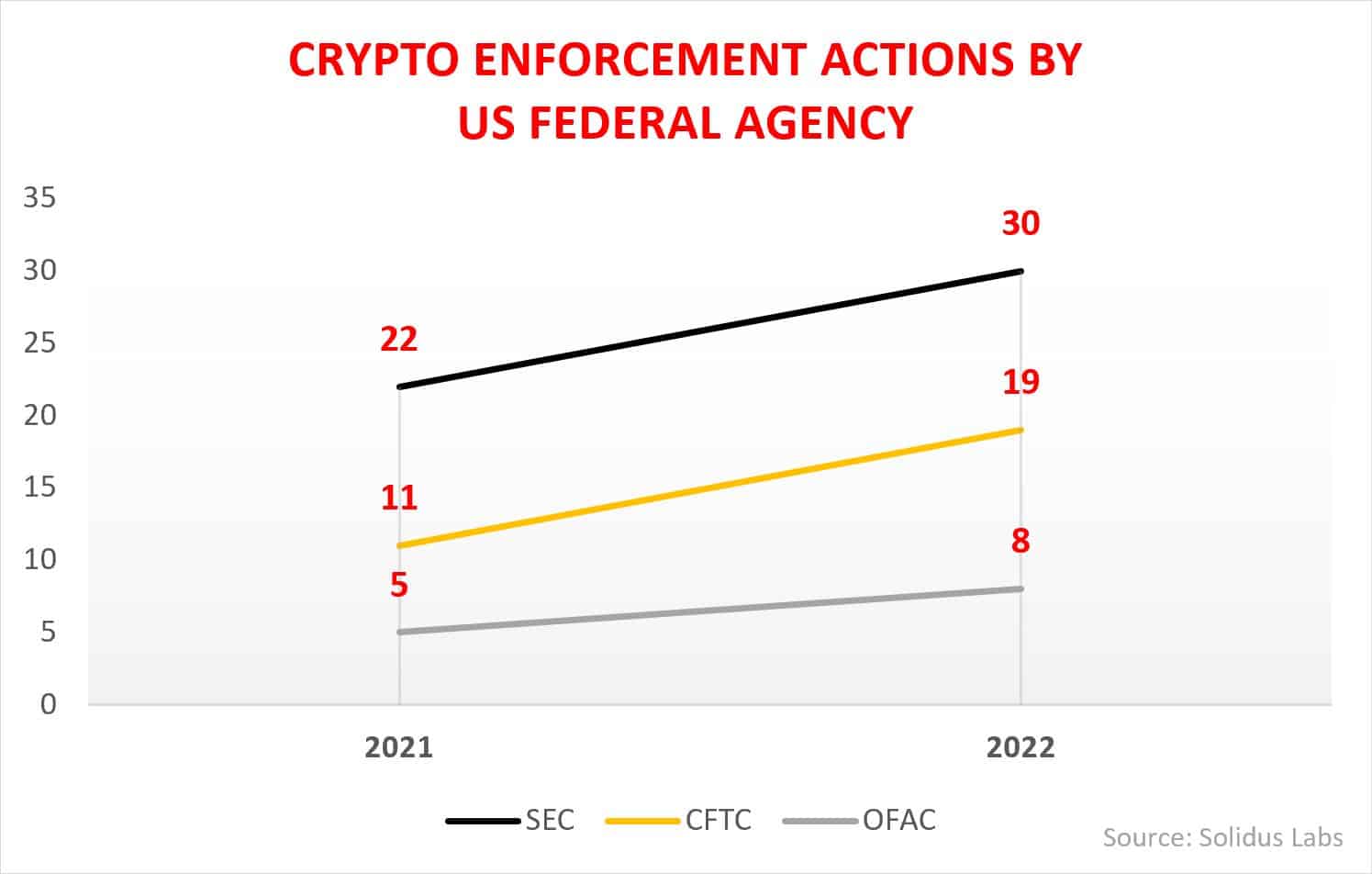 So, what can law firms do to prepare for more regulatory actions likely to ensue in the crypto space?
This year's annual shifts at law firms include bolstering legal departments with more ex-government lawyers. However, such specific expertise is in short supply, and the unmet demand for regulatory insider insight may leave many firms exposed. Regardless of a law firm's makeup, consulting with a team of highly credentialed experts can help firms stay ahead of the regulatory reckoning.
Here are three important questions to consider in preparing for regulatory enforcement actions and the experts best suited to address the issues.
Do you have deep domain knowledge of the cryptocurrency landscape—the players, the market, and the technology? Consulting with former industry insiders and c-level executives to discuss standard market procedures can help counsel understand complex issues involving cryptocurrency concerning the broader financial services market. Conferring with other regulatory experts can help ensure that all existing federal, state, and international laws relevant to potential areas for litigation are examined and considered. And consulting with academic experts who study and teach financial technology can give counsel a greater perspective on general market conditions and competitive practices.


Have you assessed all the potential civil and criminal liabilities that might arise as the regulatory landscape in the crypto industry continues to evolve? Having a diverse team of experts to address various issues involving crypto can help clients avoid prosecution or prepare for litigation. Therefore, counsel should consider a team consisting of the following:

Cryptocurrency experts on exchanges and virtual currencies like stablecoins
Trading software engineers on crypto trading platform development and management
Crypto trading specialists on crypto trading desk operations
Former crypto issuers on the development and issuance of ICOs (Initial Coin Offerings)
Crypto ethics experts on the ethical practices surrounding the use and trading of cryptocurrencies
Former investment industry insiders on industry best practices



What areas outside of financial investing have been infiltrated by the availability and use of cryptocurrency? There's no question that crypto and digital assets have penetrated main street. From large retailers to restaurant chains, thousands of companies across the country now accept cryptocurrency payments at checkout. You can even go to a local NYC bodega to access a Crypto ATM to buy and sell cryptocurrencies for cash. But one area in particular, crypto gaming, which allows players to buy, sell, earn, or trade in-game items with other players using cryptocurrencies and non-fungible tokens (NFTs), is becoming increasingly popular. In fact, the global blockchain gaming market is projected to grow from $4.6B in 2022 to $65.7B within five years.

Current scrutiny around cryptocurrencies will likely permeate into gaming, an industry that is currently largely self-regulated. Consulting with gaming industry insiders who know gaming regulations, policies, and standards and pioneers in gaming platforms, devices, and software, will give counsel a full picture of potential issues that expand beyond just fintech and converge with gaming. Counsel should also consider other areas where crypto intersects with other industries to stay ahead of potential risks to come.
2023 will bring increased attention to crypto-related companies, but not likely in the way they would want. Taking action to build an expert team of top academics, industry veterans, and technical subject matter experts in virtual assets, trading platforms, and industry standards and policies will give clients the needed insight and resources to avoid or prepare for litigation.
No matter the issue, WIT has teams of fintech experts prepared to address incoming disputes in the space. Our expert teams were created to address what we expect to be the key areas of litigation in emerging financial technologies, digital assets, and cryptocurrencies and exchanges.